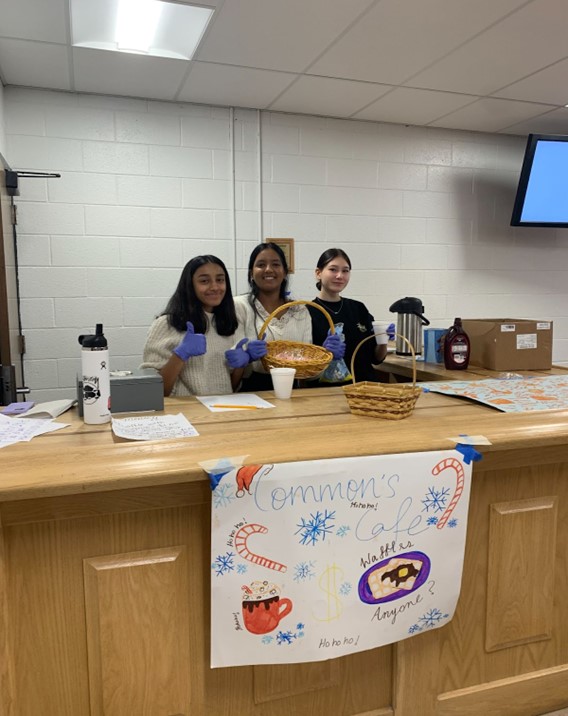 By Nathan Wan
With the start of this new year, FBLA is only getting better. With many upcoming events, be sure to keep up with FBLA so you don't miss out.

FBLA was extremely successful in December. Members were active and worked very hard, making December one of FBLA's best months yet. We ran Commons Cafe again this month, but with a new twist: hot chocolate! With hot chocolate and waffles being sold, we were able to fundraise lots of money for FBLA. Plenty of FBLA members volunteered their time to help run this fundraiser, making December's Commons Cafe the best one yet.

Additionally, our members completed FBLA State Officer Applications and worked on our programs of work. There are still available spots on two of our program of work committees–Executive Challenge Committee and Career Development Committee–so anyone can still sign up. Members also signed up for their State Leadership Conference events. With around 80 different competitive events, members were able to choose from a large variety of events, allowing them to compete in areas of business they are interested in. Members should make sure to check which event they were assigned and start to prepare for the Conference on April 19. Williamsville East is always a top contestant at State Leadership Conferences, so in preparation, we will be holding workshops after school to help you get ready for the competition. For additional help, previous tests are also available as practice and feel free to contact any FBLA officer if you have any questions.

With a busy upcoming month, make sure to keep yourself updated on FBLA with the FBLA Google Classroom or the bulletin board in the business office.