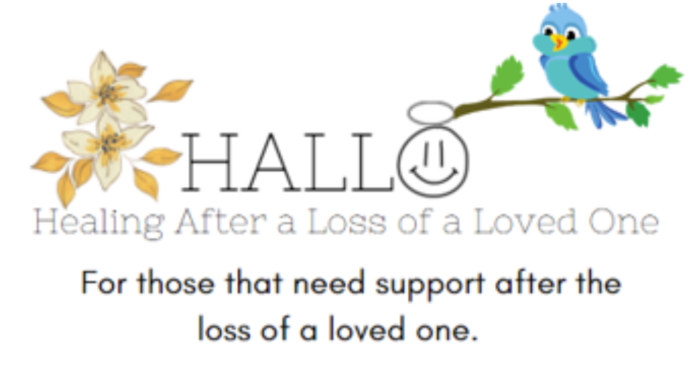 By Aaron Hardy
Students who have recently lost a loved one or someone they care about should join HALLO club. HALLO or Healing After Loss Of A Loved One is a newer club at Williamsville East, designed to do just that, to give support to someone in time of need. During meetings that take place once a month, members discuss with each other how they are doing and what they can do to help those struggling with loss of those closest to them. Being a newer club that is still growing they do not have officers yet. HALLO Club has become an outlet to those in it and a safe space where they can heal. "I think it is important for our East Community to come together in a safe, comforting and supporting environment," club advisor Mrs. Mahaney said.

The club also works together to help support others around them and their community, like making holiday cards and organizing different fundraisers for animal shelters. There are also guest speakers who try to make connections with members after their loss. HALLO club is "still new and growing", Mrs. Mahaney said, but it is fastly becoming an important part of the community of avenues for student support at Williamsville East.

Mrs. Mahaney created the club to provide support for those grieving and in need of care. Mrs. Mahaney has many different future plans for the newer club at Williamsville East." We had a guest speaker last year from Grief Share, I hope to make that connection again," she said, "There are very few supports especially for teens that are grieving so I hope this club could support those in need." Support is a key part of something that people and especially teens need going through the stresses of school and problems in their personal life. The loss of a loved one can only add to their pain and HALLO Club is key to helping the healing process and has very fastly started a community at Williamsville East.

See Mrs. Mahaney for more information or, if you should need a healthcare professional, see school social worker Mrs. Hamm or school psychologist Mrs. Kasprzak in the Guidance Office.