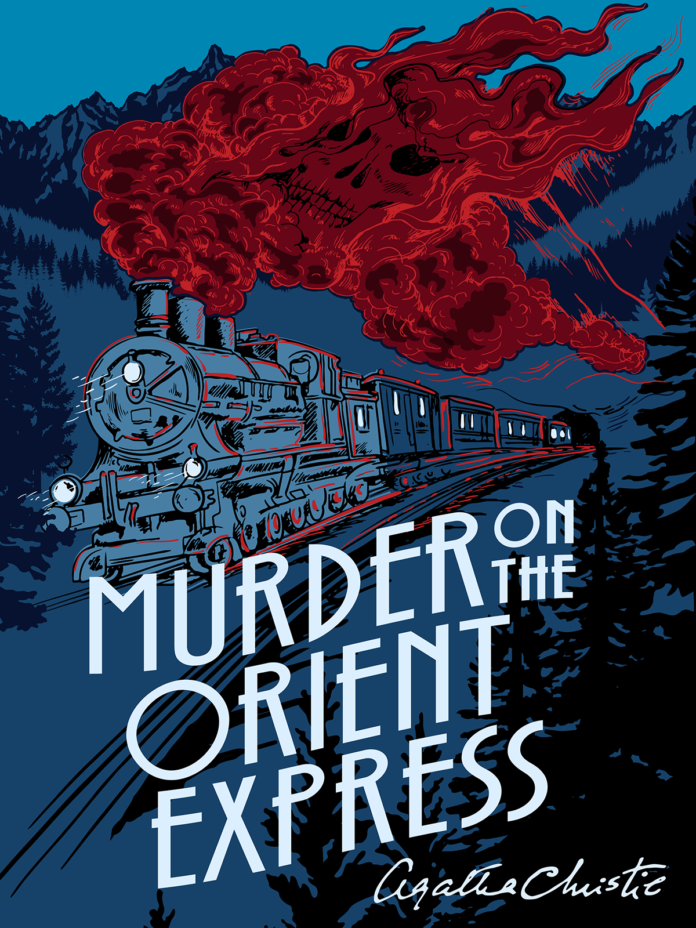 By Carmen Lee-Bennett
With the start of fall right around the corner, it is the perfect time to announce that the school play this year is Murder on the Orient Express. If you are wondering what the play is about, who the characters are, the cast, and more, you have come to the right article!
What is "Murder on the Orient Express" about?
With the first word of "murder", I'm sure you know what genre this play is – detective fiction. All about detective Hercule Poirot, a Belgian retired police officer, and his determination to solve a crime on the Orient Express, Murder on the Orient Express is full of mystery, excitement, and drama. Throughout the play, you will find yourself solving the crime with Poirot, guessing the murderer and who will be the next victim… 
When is the play?
This year's fall play will be performed on November 9 and November 10, 2022. The performances will be in the evening, so it is a perfect way to spend time with family and friends while supporting Williamsville East High School's drama club!
Who are the characters and cast?
This year, an incredible cast is performing the fall play. To see a full list of the characters and cast, the sheet is posted in room 210 on the drama club wall, but for a sneak peak, here are some of the characters and the amazing people who will be bringing this play to life:
Hercule Poirot – Maddie Heim
Monsieur Bouc – Luca Ballarin
Mary Debenham – Carmen Lee-Bennett
Colonel Arbuthnot – Chia Ahaneku
Mrs. Helen Hubbard – Phoebe Auquier
Hector Macqueen – Christian Ryszka
Princess Dragomiroff – Alli Hagen
Greta Ohlsson – Elizabeth Buckingham
Samuel Ratchett/Bruno Cassetti – Krish Parashar
Countess Adrenyi – Kate Powell
Michel the Conductor – Emily Haile
Who is the director?
Mrs. LoVullo is an amazing teacher at Williamsville East High School who will be running the fall play this year. Not only does she run the rehearsals nearly every day for this play, but she organizes the scenes, is responsible for directing the play, and spends hours making sure Murder on the Orient Express will be an incredible show this year!
Alongside Mrs. LoVullo will be the drama club officers:
President: Ayden Weinstein
Co-Vice Presidents/Student Directors of the Fall Play and Musical: Sammi O'Connor and Sophia Cuva
Secretary: Ava Sadkin
Treasurer: Emily Haile
If you have any questions about the fall play this year, these are the best people to talk to!
Murder on the Orient Express is a must-watch play that all of you will enjoy, so come and watch it on November 9 or November 10!