By Philip Baillargeon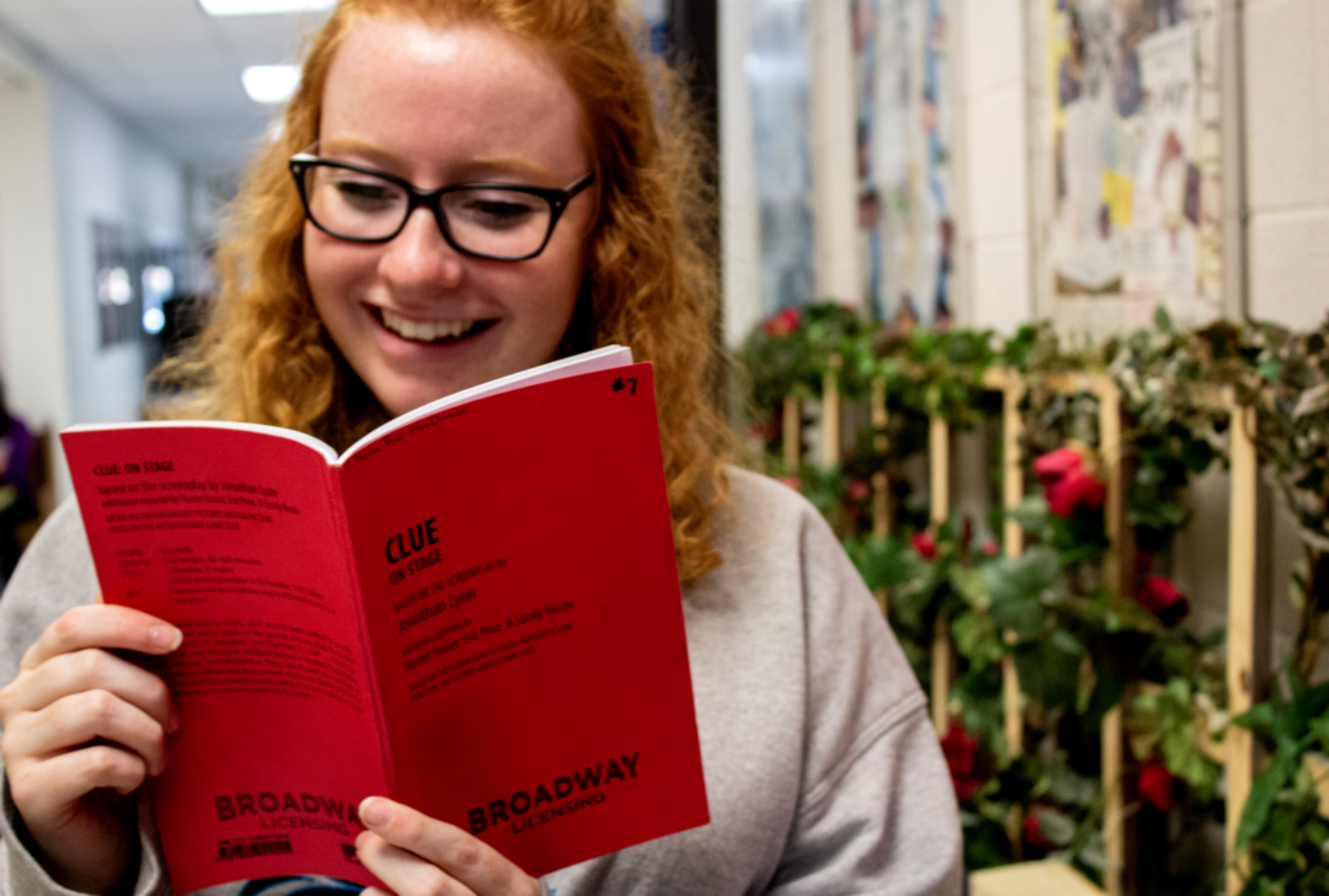 Was it Mrs. Scarlet in the library with the candlestick? Mr. Green in the dining room with the rope? Or Colonel Mustard in the study with a revolver? The timeless classic of a board game, Clue, comes to life for two nights only this Friday, November 2nd, and Saturday, November 3rd. The play follows a dinner party involving several questionable individuals who are given aliases to protect their identities.
These partygoers include Scarlet, Plum, White, Green, Peacock, Mustard, Wadsworth, Yvette, and many more special guests as the story progresses. When murder strikes, it's up to this band of misfits to find out who did the crime before they themselves become victims, either of murder most foul or the destruction of their precious reputations in high society. Although this may seem like a dark premise, this play is a wonderfully clever comedy that will have you rolling in the aisles in minutes. The cast has been preparing for months, and their energy has not dipped down in the slightest, as seen by myself in their most recent raucous rehearsals. They certainly want this to be a show to remember.
I checked in with a few members of the cast to get some juicy tidbits about this production. First, I talked to Noah Kotzin, who plays Wadsworth, the butler who is a sort of master of ceremonies for this event. When asked what he enjoyed most about being in the play, he responded, "The most fun part about being in the play is all the friends you make, like Julia. Julia is great. Right, Julia?" Truly an artist deep into his craft, Noah is. Next, I sat down with Zoё Roth, who plays the Cook. When asked who her favorite character in the play is, she divulged, "The cook, because that's me." What a humble thespian she is, indeed. Abbigail Ryan, the servant and auxiliary Scarlet, encouraged students to see the play, reminding everyone, "You have to see it so you can guess who the murderer is." Of course, because that's the most fund part, isn't it? Luke Lostumbo, the dashing motorist, had a most interesting point to make when we discussed the actual cast behind the play. When asked who was most likely to be involved in a real life murder mystery, Luke immediately affirmed, "I feel like Elliot, because he'd just go for it, you know?" I'm not sure if that's a compliment, but some powerful words nonetheless. Finally, I sat down with the famous Edward Baillargeon (also known as Edward B.), who plays the benevolent F.B.I. agent. When asked how spooky the ending is, he pondered aloud, "It's not spooky, but it is a surprise twist. Like, an M. Night Shyamalan twist!" I'm sure he doesn't mean The Last Airbender, so this is sure to be a treat!
Stay tuned for more updates on ticket information, and mark off November 2nd and 3rd on your calendars. I mean, get a Clue!