SIHAC Raising Money to Build South Sudanese Schools
by Daniel Krieger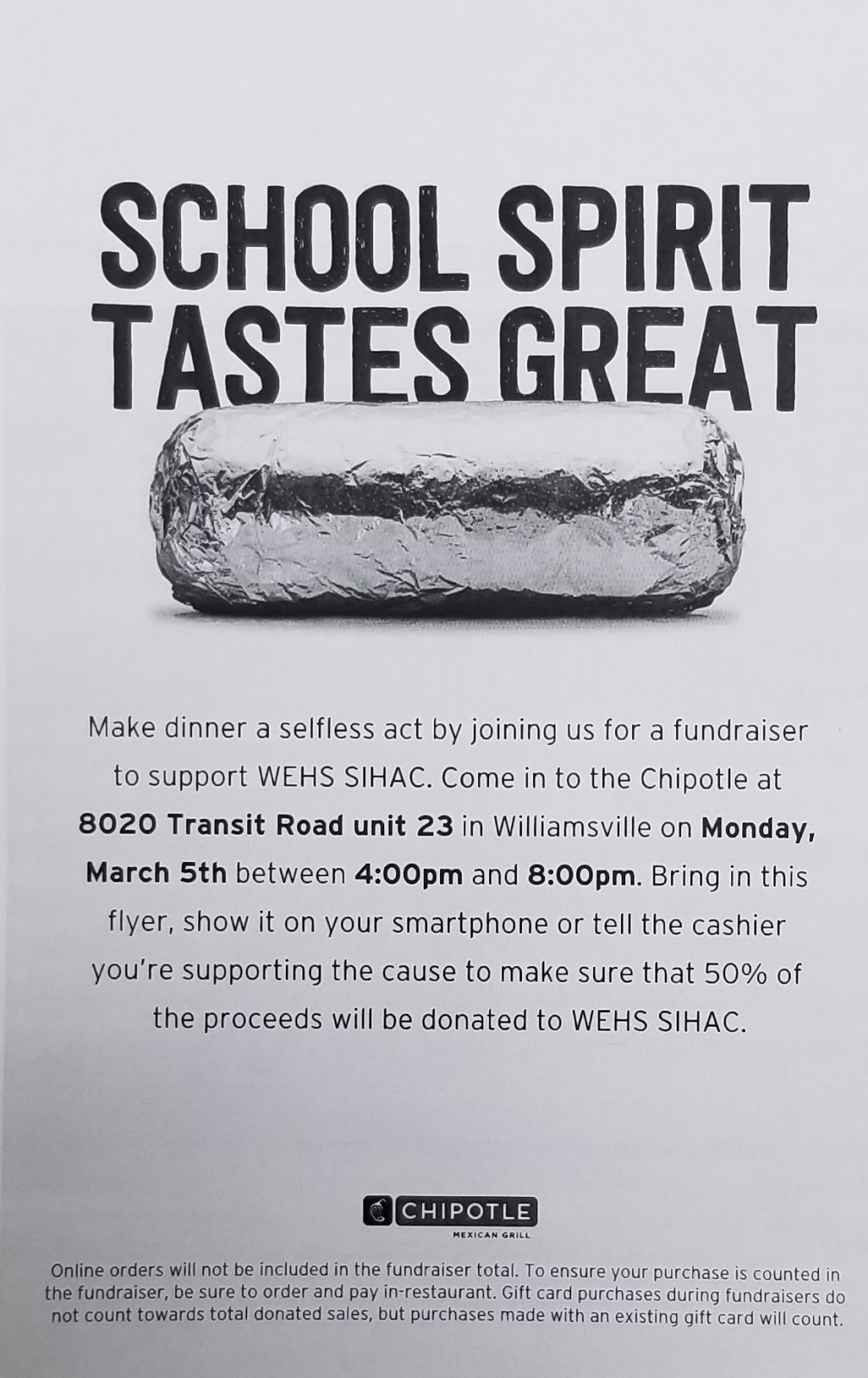 Imagine being a ten-year-old boy who was separated from his family because of a civil war. This is what happened to the Lost Boys of South Sudan. And now the Superintendent's Inter-High Advisory Council (SIHAC) is raising money to help the now older Lost Boys build schools in South Sudan.
SIHAC is holding a Chipotle fundraiser March 5th from 4pm-8pm. All anyone who wishes to donate must do is go to Chipotle and mention WEHS or show a picture of one of the posters around the school. For teachers, on March 2nd and 9th, SIHAC will be collecting the money for being able to wear jeans.
The Lost Boys fled to Ethiopia to avoid their war torn country, but after four years, the war came back to them. They then had to walk across the hot desert without food or water to reach a refugee camp in Kenya. Here they were given an eighth grade education. Two of these boys, Sebastian Maroundit and Mathon Noi, were selected along with 3,800 other boys to resettle in the United States. They received college education here. In 2007, they returned to their old home in South Sudan. They found it without clean water, roads, and no school. Kids were being taught under a large tree. They decided it would be their goal to improve the lives of children there. They are building schools for both boys and girls to give the children of South Sudan a better education and, hopefully, a better life. They founded the organization Building Minds in South Sudan (BMISS) to help achieve this dream.
SIHAC's focus this year is on increasing the awareness of diversity in the district's schools and around the world. All three high schools in the district are working together to raise money to assist BMISS in their goal.
Regarding SIHAC efforts, Mrs. Wagar, the council advisor at East, said "The most important thing is an education. When you give someone that, the possibilities are endless." She also said they are working to change not only the now, but also "the future of a child's life."
SIHAC hopes you come to Chipotle!