National Honor Society to Induct New Members
By: Kathryn Solomon
Get out your candles! NHS induction is happening this month!
Induction for newly applied juniors and seniors is taking place on March 21st, at 7:00 p.m. To be accepted into the National Honor Society, one must exemplify all scholarship, service, leadership, and character attributes. The process includes obtaining two service recommendation letters and two leadership recommendation letters. You also have to write a letter highlighting all that you have accomplished during your high school years. Additionally, your teachers need to rate you based on a scale from one to three. If you get three's from your teachers and all five of your letters are in check, chances of acceptance look pretty good.
When Mr. Meyer was asked if he's looking forward to inducting the new members at the end of this month he said, "I'm eager to get started, but it can be a stressful process at times." Taking into account the time necessary for selecting the new inductees and planning the induction itself, he has a good point.
As time for being in office begins to dwindle, current NHS treasurer, Elizabeth Gu, had a few words to say as well. "Being a part of NHS has been a phenomenal experience. I am proud to have been part of an organization that represents the best of East's graduating class. Being an officer has also been extremely rewarding. Yes, we disagree sometimes, but we always enjoy working with each other and building our leadership skills. I am grateful to have had this experience and hope that future and current officers and members continue to feel the same way about NHS," Gu thoughtfully expressed.
"I'm excited that the new inductees will soon be able to experience all of the great opportunities NHS offers," contributed Carolyn Campbell, NHS Vice President.
The chapter of 2018 has had multiple successful events that represent all of the student's willingness to provide service to others. Those events facilitated by the members include the Making Strides Against Breast Cancer walk at Canalside in October and the "NHS Christmas Party" at Buffalo Public School #30.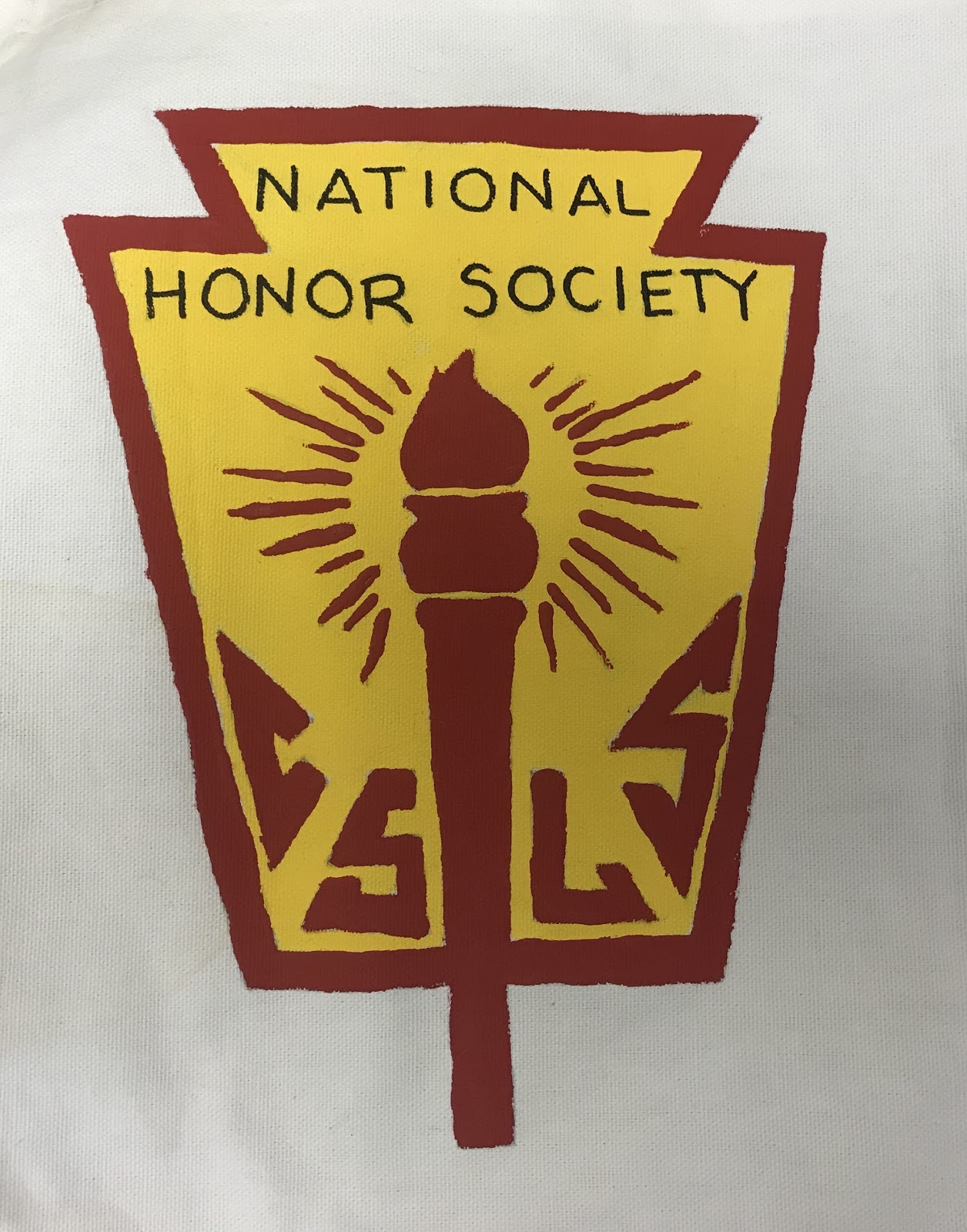 Photo Caption:
Williamsville East's National Honor Society logo.