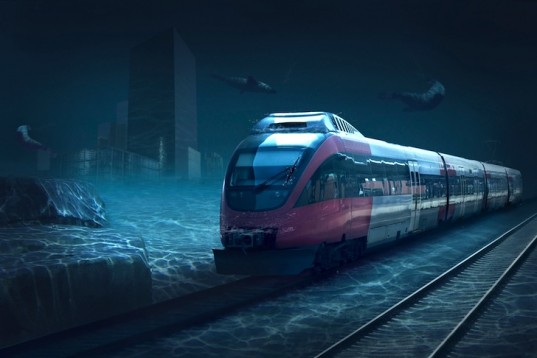 German Train Crash Kills 10
By: Sherrie Chen
On Tuesday, February 11th,   two trains in Germany's southern state of Bavaria collided shortly before 7:00 AM local time.
Police said that 10 people are dead, 17 are seriously injured, 2 are missing, and at least 63 people involved in this accident have suffered less serious injuries among  about 150 passengers on board the two trains.
Although the identification of the victims was in progress, the two drivers are in critical condition right now according to  Transdev, the parent company of train company Meridian.
German Transport Minister Alexander Dobrindt said that the collision took place at a bend on the Mangfall Valley Railway which was a single-track regional rail line between Rosenheim town and Holzkirchen town. One train had crashed into the other with a totally damaged carriage.
It is assumed, at this point, that the two train drivers weren't able to see each other beforehand, causing the two trains to travel about 100 kph (62 mph) at the moment of impact. Still, it is unimaginable to the transport officers that the horrible scene like this could ever happen. The investigators have focused on human, technical and installation error.
However, the reason for the two trains coming towards each other directly on the same track is remained unclear. Christian Schreyer, board chairman for Transdev, said that it was baffling that the crash could have occurred. It was said that the railway was equipped with an automatic braking system which should stop trains from running on a wrong track. Apparently, the system failed to function in this case.
In all, authorities appear to have no clue how the collision could have happened. Further investigations are required to get convincing evidence for the reason.