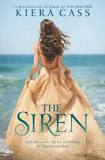 By Harman Kaur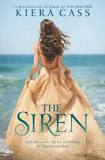 Ocean requires bodies to keep humanity alive. So when Kahlen is rescued from drowning by the Ocean, she has to repay her debt by serving the Ocean as a Siren for the next hundred years. As a siren, one word uttered from Kahlen's mouth is deadly.
80 years later Kahlen can't resist spending time on land watching humans and waiting for the day that she will be free to speak, laugh, and simply live with them. Kahlen believes that she will be living her years in solitude until she meet Akinli. Sweet and caring, Akinli doesn't seem to care that Kahlen can't speak and simply just wants to spend time with her and pursue the connection that they have…even if Kahlen tries to resist.
Ocean doesn't want her Siren's falling in love so if she finds out, Kahlen will be forced to leave him, but for the first time in her life Kahlen is determined to break the rules to follow her heart.
The Siren is a refreshing, unique novel from the author of New York Times bestselling series, The Selection
Kiera Cass finally gives her readers her first book, even though publisher's were sure that reader wouldn't enjoy it. The concept of the book is so unique and refreshing that it is impossible to not pick it up. Readers will find Akinli witty, nerdy, and a total delight while Kahlen is the type of caring human they inspire to be.
The best part is that this isn't the typical Young Adult romance novel that involves unrequited love. Yes, it includes that in the relationship between Kahlen and Akinli but it also focuses on the power that a mother-daughter or any family relationship can hold. This book is definitely one that fans of Kiera Cass will enjoy, perhaps even more than her previous Selection novels.
The Siren gets 5 out of 5 flames from me.