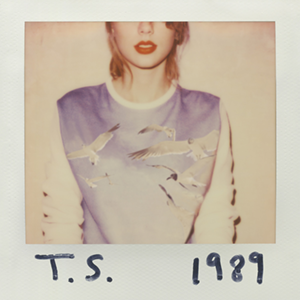 Taylor Swift's 1989 Album Release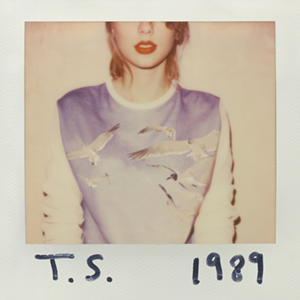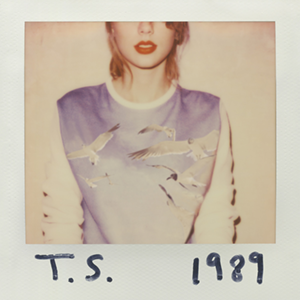 by Lauren Wallenfels
On Sunday, November 2nd, Taylor Swift's new album 1989 was released. When news about the album came about, it was said that it was going to be completely different than any other music previously released by the singer. It was going to be pure pop.
Taylor began her career as a country musician. All of her songs seemed to have been written about the multiple celebrity men that she has dated throughout her career. This album however has a completely different feel to it. Taylor was attracted to the boldness of 80's pop music which was what inspired her album 1989. She said that, "Bright colors, bold chances, rebellion,"  are what this album is all about, according to Rolling Stone. Taylor took a chance with this album, moving away from her typical realm of music. It was a tricky move for the singer whose fan base had been predominantly a fan of her mix of country and pop because this album lacked the fusion of the two sounds and was all pop.
The hit song off of her album, "Shake It off", came out at the end of the summer and became a song that no one could shake off. Its catchy tune was left stuck in your head for hours whether you liked it or not. Upon hearing the different sounds Taylor was going for, you could tell her album was going to be something completely different. Since her album was release, the new fan favorite was a song called, "Blank Space". Taylor said the song was originally written as a joke about what people think her life like versus what it is actually like. She was not even going to include it in the album until she heard the finished product and decided it should definitely be included on the album.
Since the release of the album, Taylor has sold more than 1.2 Million copies of the album within the week. This is a record breaking number of copies since 2002 when Eminem dropped his album, "The Eminem Show". Taylor also announced the dates for her 1989 tour, completely bypassing any city in New York. Who knows what else this feisty artist will come up with? Congratulations to the artist on her new album and we cannot wait to hear the rest of the details for her upcoming 1989 tour.